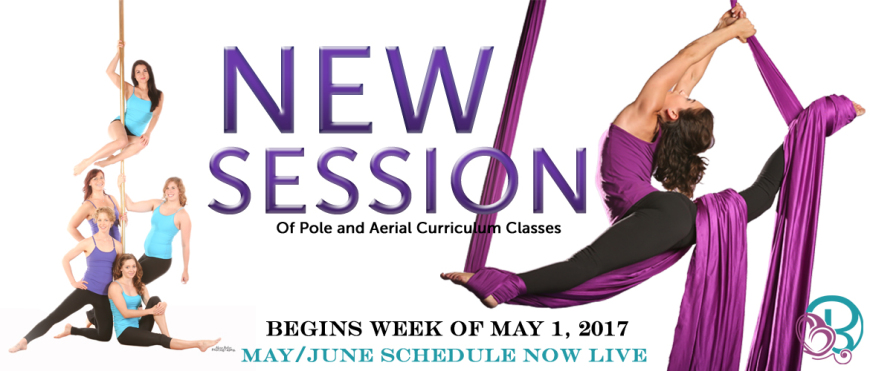 Curriculum classes (with the exception of Intros and Teasers) for May/June are open for registration only to current students until April 14th. Online registration will open on April 15th. Current students should contact the studio reception either in person when next in the studio, by email or by phone during reception hours) to be registered for their preferred curriculum classes. Thank you!


Visit our blog where we will post articles, discussions and informative features related to pole and aerials.
Wednesday, December 14, 2016
11:29 am
Are you considering buying a pole to use at home? Not sure where to start? Here are some commonly asked questions and their answers to help you decide.
---
Virtually Tour Our Studio!

Brass Butterflies Does the Mannequin Challenge